Redefine
See what's next in keeping your vision clear and your eyes comfortable—with advanced contact lens technology from Visioneering Technologies, Inc.
Learn more about VTI
Take your vision
and comfort further with
NaturalVue® 1 Day contact lenses
Whether you're experiencing trouble reading up close or simply want a clean, clear and more comfortable daily disposable contact lens, you're a natural fit for NaturalVue®.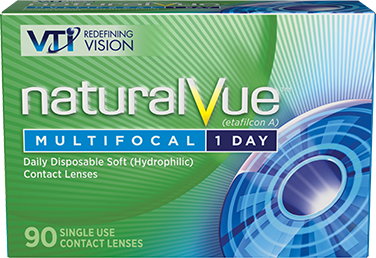 MULTIFOCAL 1 DAY
Made to correct presbyopia, which usually begins in your 40's, NaturalVue® (etafilcon A) Multifocal 1 Day Contact Lenses are designed to let you see naturally without readers.
Learn More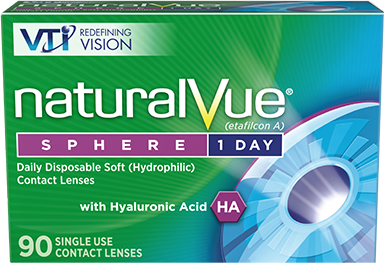 SPHERE 1 DAY
Clean, clear and more comfortable, NaturalVue® (etafilcon A) Sphere 1 Day Contact Lenses are enhanced for instant comfort that lasts all day.1
Learn More
Find a Doctor
To find out if NaturalVue® contact lenses are right for you, enter your address for a list of eye care providers in your area.
Learn More
Understanding your vision needs
The eyes are two of the most important parts of the human body. Understanding how they work can help you understand how to care for them and deal with the effects that can impact your vision.
I can use the navigation in my new
car for the first time
because I can actually see the dashboard clearly.
I can see at every distance."
When I first had trouble
seeing clearly up close,
I thought I wouldn't be able to wear my contact lenses any longer.
But thanks to NaturalVue® Multifocal Contact Lenses, I can keep
going in contacts, with clear vision, no matter where I look."
Individual results may vary
When I started wearing NaturalVue®
Multifocal Contact Lenses,
it reminded me of what vision was like when I was younger.
You will not be disappointed."
Individual results may vary